Commercial Flood Insurance
77% of small businesses admit they are not prepared for a natural disaster.. and Floods are America's #1 natural disaster
At least 25 percent of businesses that close after destructive events such as floods never reopen. From 2010 to 2014, the average commercial flood claim amounted to nearly $89,000. Its sure to rise due to the extreme flooding all over the country in the last few years.
Now is the time for a business to have reliable flood insurance protection for its building, contents and income – at budget friendly rates. Building limits up to $50,000,000. Contents coverage up to $10,000,000 and business income up to $1,000,000.
Most commercial buildings in a moderate-to-low risk area qualify for coverage at a preferred rate. Preferred Risk Policy premiums are the lowest premiums available, offering building and contents coverage for one low price. You can also opt for Contents Only coverage, if you prefer.
If you don't qualify for a Preferred Risk Policy, a standard rated policy is still available. Even though flood insurance is normally federally required depending on your flood zone, anyone can be financially vulnerable to floods. People outside of high-risk areas file over 20% of claims and receive one-third of disaster assistance for flooding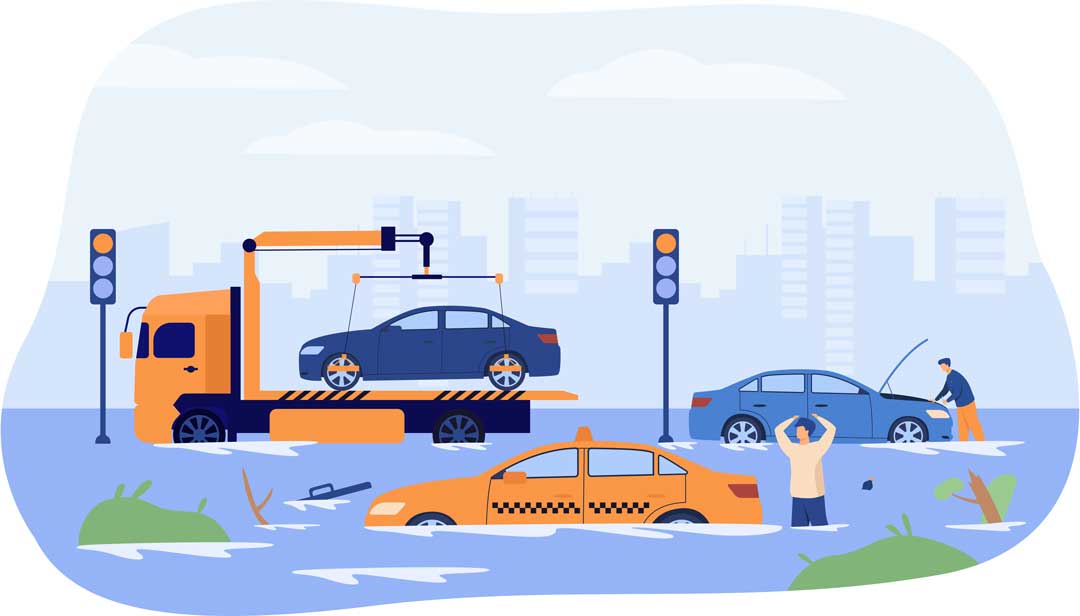 Commercial Flood Policies are rated individually based on a property's location, year of construction, elevation, flood zone, number of stories, construction type, foundation type and loss history.
Generally, there is a 30 day waiting period before coverage begins if you use the National Flood Insurance Program provided by FEMA. However some private insurance companies DO offer waiting periods of 15 days. Don't wait until it's too late. Contact us now to see how reasonable private commercial flood insurance can be.
With today's increasing reconstruction costs, there is a good possibility that the amount of flood insurance people have on their homes and business are not enough to replace or repair if totally destroyed. With Excess flood insurance, you no longer have to face that risk.
Designed for owners of high value dwellings and commercial properties who already have the maximum amount of coverage available under the national flood insurance program (NFIP).
Limits up to $50 million in combined limits for building and residential contents.